Today's News
UL Verifies Diversey Care's IntelliFlow Solution's Environmental Claims
CHARLOTTE, NC -- Sealed Air's Diversey Care division has announced that its patented TASKI IntelliFlow solution flow technology has earned an environmental claim validation (ECV) badge from Underwriters Laboratories. Read More...
USGBC Joins Sustainable Disaster-Response Efforts
WASHINGTON -- The Sustainable Disaster Response Council, whose mission is to promote sustainability in disaster response and property restoration, has welcomed the U.S. Green Building Council (USGBC) as a founding member. Read More...
EMSL Articulates IAQ Concerns; Tests for Mold
CINNAMINSON, NJ -- While mold is a natural part of the environment and it is inhaled on a daily basis, exposure to elevated levels of mold in the air of homes, schools or work environments can lead to indoor air quality (IAQ) issues and potential health concerns. Read More...
Afflink Trademarks 'Elevate' Software Program
TUSCALOOSA, AL – Afflink, a group that connects manufacturers of facility maintenance, packaging, safety, office and industrial supply solutions, with nearly 300 independent distribution experts, has announced that its ELEVATE software program has been trademarked. Read More...
Merry Maids Offer Room-by-Room Cleaning Plan of Attack
MEMPHIS, TN -- To ensure a stress-free, spring-cleaning season, Merry Maids, a franchise cleaning provider and a ServiceMaster (SERV) company, is sharing its tested, tried-and-true, room-by-room plan of attack. Read More...
'Canadaized,' ISSA Merges with CSSA
NORTHBROOK, IL – ISSA and the Canadian Sanitation Supply Association (CSSA) have joined forces effective April 1, 2017, forming ISSA Canada to better serve the Canadian cleaning and janitorial community. Read More...
Revolution Opens Simi Valley Facility for 'Buy American' LEDs
STAMFORD, CT -- Revolution Lighting Technologies, Inc., a provider of advanced LED lighting solutions, has opened a new, state-of-the-art facility in Simi Valley, Calif., expanding warehouse and production space for its BAA and TAA compliant LED tubes. Read More...
Brady Celebrates 70 Years with Launch of Charitable Giving Program
LAS VEGAS -- Brady, a full-line janitorial supply, equipment and foodservice distributor, has announced its milestone 70th anniversary being commemorated with the debut of a new logo, branding platform and charitable giving campaign "Brady Shines." Read More...
Earth and Gas Saving Tips for Contract Cleaners
SAN MATEO, CA -- The professional cleaning industry spends more of its time traveling from one location to another than many of its members realize. In honor of Earth Day, April 22, industry consultant Ron Segura offers the following 12 unusual fuel savings ideas. Read More...
Humantech Shares Keys to Office Ergonomics
ANN ARBOR, MI -- "Office Ergonomics: What Makes It Unique to Manage?" is the newest e-book published by Humantech to share best practices for keeping employees healthy and productive in the office. Read More...
Industry News
Prepare for the Worst
Protect Building Occupants from an Active Shooter
BY JEFF GREEN
Facilities plan well for natural disasters. What they don't plan for is the hu
man element, yet an active shooter may be a facility's most likely threat.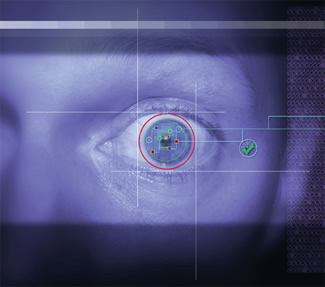 It's difficult to monitor the emotional factors of what's happening in a workplace that might trigger a violent response from an employee. And, it's near impossible to account for the triggers outside of work that may carry over through your facility's doors. Because you can't measure these factors, facility managers play a critical role in limiting building vulnerabilities and creating an environment where employees feel protected.
To read this article in its entirety, click here...