july 2021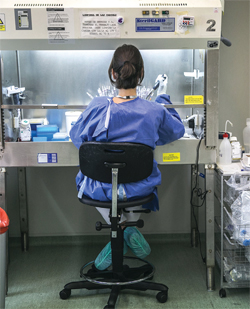 An odor is another word for a smell. When you notice an
odor, that tells you that you are exposed to something
in the air that triggered your sense of smell.
An odor might be due to a single chemical or mixture of chemicals. Chemicals vary in their ability to produce odors, and people vary in their ability to smell odors. Smelling an odor doesn't tell how much exposure you have, according to the New York State Department of Health. It also doesn't tell you whether what you are smelling will cause health effects.
People's ability to smell a particular odor will vary. At low levels, some people will notice the odor while others won't notice any. At higher levels, most people will notice the odor. Examples of factors that can affect a person's sense of smell
include age, sex and whether they smoke.
People also may react to odors in different ways. An odor that
one person thinks is pleasant may be unpleasant to someone
else. For example, many people would walk into a bakery and
enjoy the smell of fresh baked breads and pastries. However,
people living near the bakery might not enjoy those strong
smells every day. Also, people exposed to the same odor for a
long time may no longer notice the odor, even if it is unpleasant. For example, people who work with compost or garbage may not notice the smell after a while.
Can odors cause health effects?
Chemicals that trigger odors may cause health effects. In
most cases, though, the NYS Dept. of Health says that people
will notice an odor well below the level in air that would cause
health effects. Also, people are not equally sensitive to chemicals and may not be affected by them in the same way. Full story »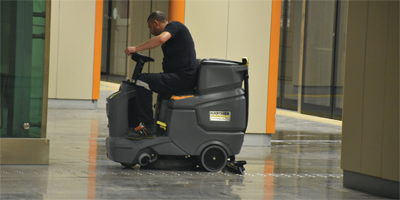 In its ongoing effort to provide the latest research related to the science of cleaning and restoration of the built environment, the Cleaning Industry Research Institute (CIRI) has made available its new white paper, "Contact Transmission of Infectious Disease Agents: The Science and Implications for Cleaning and Disinfection of Surfaces."
Authored by academic researchers on CIRI's Science Advisory Council, this complimentary resource provides a comprehensive, evidence-based overview of how microbials behave on hard surfaces and the subsequent ability to infect people.
With data related to microbe survivability, common modes of transmission, the impact of cleaning and disinfection interventions, paired prevention strategies and cleaning and disinfection frequency recommendations, the paper offers key
research supporting the role of cleaning and disinfection to mitigate the spread of viral transmission.
today's news
STONEHAM, MA -- Great River Energy, an electric power coop, has chosen InterPro Solutions to give its field technicians mobile access to IBM Maximo.

HORSHAM, PA -- Sofidel, a provider of paper for hygienic and domestic use, has released its new line of Papernet solutions, Papernet Designed for Business, available for order via Amazon.

ATLANTA -- A June survey of 1,000 people by GP PRO, a division of Georgia-Pacific, found that nearly half of respondents increased their participation in away-from-home activities in the previous 60 days.

EAST LONGMEADOW, MA -- Excel Dryer, Inc., manufacturer of the XLERATOR Hand Dryer, has added a new director of marketing to the team.

MOUNTAIN VIEW, CA -- Samsung SmartThings, a technology that enables connected living, has announced the release of SmartThings Energy, a new service within its app that allows consumers to take control of their energy consumption with monitoring, target-setting, and notifications.

WASHINGTON -- Confidence in the equipment finance market is high, according to a new survey, which found demand for leases and loans to fund capital expenditures will increase over the next four months.

SALT LAKE CITY -- The Simon Institute, a cleaning industry nonprofit that seeks to identify best practices, processes, and systems for custodial operations, will hold its 19th annual Symposium virtually Aug. 10-12.

FALLS CHURCH, VA -- AIHA, the professional association of occupational and environmental health and safety scientists, has released a docuseries about the Occupational and Environmental Health and Safety (OEHS) industry and its impact on keeping workers and communities where they live healthy and safe.