september 2023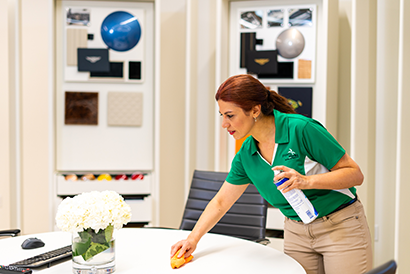 When making decisions about workplace drug testing, one of the big choices is deciding what bodily fluid sample to test. One of the most longstanding test samples is the urine test, but does longstanding always mean best?
One problem with urine testing is the dilemma of the observed collection. Urinating is an extremely private matter and no one wants to be watched while doing it. However, total privacy during the collection of a urine sample opens the door to drug test cheating.
When an individual has complete privacy to submit a urine sample, they can dilute the sample, add substances to it, use synthetic urine or use urine from another person. Collectors have methods to attempt to combat these tricks, but they are costly, time-consuming and are not fool proof. Employers also feel much more secure when acting on a positive drug test rather than on a diluted or potentially tampered test.
There are some individuals with a legitimate medical condition that makes it difficult for them to produce a urine sample on command, called "shy bladder" or paruresis. Paruresis affects about 7 percent of the population; there are some individuals seeking to skirt a urine test who claim the inability to urinate but have no medical reason for doing so. Handling such employee issues with respect is complicated, timeconsuming and costly.
Location
Urine testing at the workplace is tricky, and more often than not, it is done at a collection site away from the workplace. While not impossible, organizing a location in the workplace where urine collection can be hygienic and free from tampering is complicated. Frequently, water sources are turned off, and dyes are used in toilets so that an employee cannot dilute their urine sample with outside water. Collectors need a place in close proximity to monitor for tampering and to collect the sample from the employee as quickly as possible.
At the same time, having employees travel to and from a collection site takes time and costs money, which can impact productivity.
Historical drug use
Another con to urine testing is that, for some drugs, historical drug use is captured much more reliably than recent use. Marijuana is an example of one such substance. Full story »
today's news
WASHINGTON -- Green Seal will prohibit per- and polyfluoroalkyl substances (PFAS) in Green Seal-certified paints and coatings, it announced today at the Greenbuild International Conference and Expo.
WASHINGTON -- Twenty-one professionals from around the world are being recognized by the USGBC and GBCI for their mastery of LEED and their exceptional work in advancing green building practices.
CHARLOTTE, NC – ESFM, an integrated facilities management (IFM) provider, is emphasizing its role in helping clients reduce their carbon footprint, meet their net-zero goals and, ultimately, contribute to a cleaner, healthier future.
NASHUA, NH -- Triple S, a network of independent jan-san distributors, has announced the new leadership team for its Member Advisory Council.
ROSEMONT, IL -- ISSA, the worldwide cleaning industry association, has appointed six new members to the ISSA Residential Cleaning Council, which represents the residential segment of ISSA's membership.
PHOENIX -- Marsden Services, L.L.C., a facility maintenance provider, is expanding the operations of its Pro-Serv Commercial Cleaning subsidiary by combining it with existing operations throughout the Southwest and currently under the Marsden West brand.