may 2023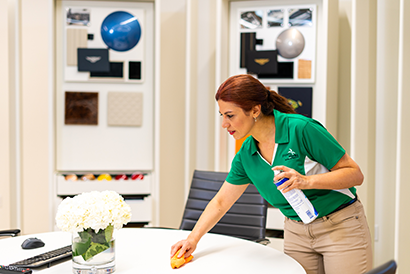 A century after publishing its first,floor measurement standard foroffice buildings, BOMA builds upon its legacy by introducing new concepts with the 2023 Multi-Family and Hospitality Standard.
BOMA's standards are regularly revised to ensure they address changing industry needs and compliance with the American National Standards Institute standards development process.
The BOMA 2023 Multi-Family and Hospitality Standard includes many new features, enhancements, and clarifications, key among them:
• The inclusion of hospitality properties;
• Outdoor amenity and retail areas;
• The option of determining proportionate share allocations of certain Non-Living Areas, based on Occupant Living Areas.
"The inclusion of hospitality properties in our new BOMA 2023 Multi-Family and Hospitality Standard is a significant enhancement, further underlining BOMA's leadership in developing benchmark measurement standards for the real estate industry," said Randal L. Froebelius, P.Eng., BOMA Chair. "This latest edition responds to changes across the property class, providing incredible tools and incorporating the wide array of conditions we encounter in today's evolving building designs."
Offered in both print and electronic formats, BOMA's new 2023 Multi-Family and Hospitality Standard is available for purchase through store.boma.org.
Other improvements in hospitality maintenance include a new collaboration to improve in-room comfort and control for guests. Honeywell and the Marriott Design Lab are exploring opportunities to test and deploy personalized and innovative guestroom control offerings.
The effort will take a guest-centric approach to create better experiences. Honeywell will work with the Design Lab to explore how a guest's interactions with technology can affect mood and energy, anticipate a guest's desires to offer them a proactive solution, and create a guestroom experience that is more accessible, inclusive, and delightful.
"Technology can help create a more intuitive in-room experience for guests. Imagine arriving to your hotel room after a long day of travel and it's already adjusted to your preferred settings – from temperature, lighting and even the drapes," said Steve Kenny, vice president and general manager of building management systems, Honeywell Building Technologies. "Together with Marriott, we have an opportunity to create a next generation guest experience that is intuitive, engaging, and authentic. We want travelers to feel like they are not just staying somewhere but have a personalized experience."
Jeff Voris, senior vice president, global design strategies, Marriott International, said, "We're looking to exceed our guests' expectations from arrival to checkout. The guestroom experience and comfort play a significant part of that equation. Our work with Honeywell will help us provide guests with more customized control in the guestroom that best suits their needs while providing our operators better insight
into system performance metrics." Full story »
today's news
LOS ANGELES – Transwestern Real Estate Services has named Mark Butcher its Managing Senior Vice President of Asset Services for the Southern California region.

COLUMBUS, Ohio -- Through 4M Building Solutions, O2 Investment Partners has invested in Capital Services to grow its janitorial and cleaning services business in the central Ohio region.

DUBLIN, Ireland -- Allergy Standards Ltd.'s asthma & allergy friendly certification standards for building materials have been approved by the U.S. Green Building Council for a low-emitting materials credit.

SUWANEE, GA -- Mitsubishi Electric Trane HVAC, a supplier of Variable Refrigerant Flow (VRF) heat pump and air-conditioning systems, has opened a new Distribution and Training Center in Florence, NL.

MILWAUKEE -- Sellars Absorbent Materials, a manufacturer of wipes, absorbents and towel and tissue products, has hired Michelle Gross as Vice President of Marketing.

MOUNTAIN VIEW, CA -- Knightscope, Inc., a developer of autonomous security robots and blue light emergency communication systems, has deployed at a storage facility in Napa, California.

MILAN -- Suzano, a producer of hardwood pulp, and Sofidel, a tissue paper producer, have announced "Together we plant the future," a landmark, pilot project to advance ecological conservation and restoration, while supporting socio-economic development in the Amazon region of Brazil.